ITG Canada vs. The World "Box Break"
Here's the final tally of the box break I did without actually breaking a box.  I took the money it would have cost me to buy a box of Canada vs. The World, and bought singles with it.  Using an average of online stores + shipping costs, I ended up with around $110 to play with.  I went a little bit over ($120-ish including shipping costs), but  I think I did pretty well.  I am OK with a 10% margin of error.  I bought most of these from a single seller (all except the Angela James patch), so adding in one last card bumped me a bit over.
Protecting Canada's Crease ($2.50) – I had targeted this card from the outset, and I also want the version with James Reimer, if anyone has one available.
International Materials ($5.00 each) -  no particular reason for targeting these guys, other than the fact that I really like game worn material from international jerseys, and these two guys are certainly a bit above average.
Triple Gold ($7.50 each) – I could see myself doing this set, or at least the Canadian subset of it.
World Junior Grads ($5.00) – he's pretty good at hockey, I guess.
Autographs ($5.00 for Staal, $6.00 for Craig, $15.00 for Larionov) – A Jim Craig autograph is just cool, Eric Staal was kind of a throw-in (if pressed, I would exclude him from my "box break" to get the costs down, but with combined shipping, I didn't want to pass it up).  Igor Larionov is a short print in the set, and I am comfortable calling it a steal at $15.
Canadian Cloth Patch ($45.00) – I showed this one off before.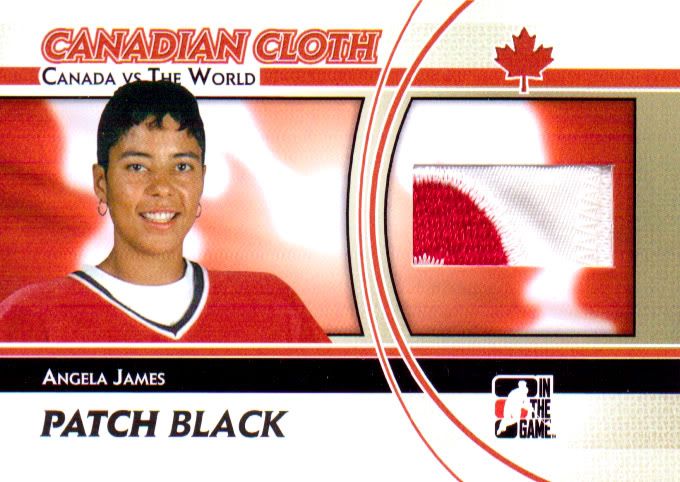 Training Day Number ($19.50) – I have no idea what the going rate is for these, but its a Martin Brodeur patch /10, so I am more than happy with it.